Sunday 19 May 2013 | I like a cookie
---
Tuesday 14 December 2010 | 6 cookies in the jar
And then I graduated, and then I asked him to, so the Brujo told me something, and then I moved out temporarily, and then he moved out permanently, and then I moved permanently too, and then a bunch of talking happened, although not nearly as much as you might expect, and then the Brujo broke up with me.
And I've been cheating on this blog with another blog for almost a year now.
And I don't know how to start this one again. But I might try.
[EDITED TO ADD: Instead of coming back here, I started a new blog. If anyone wants to visit, you're more than welcome. Thank you for reading!]
---
Monday 3 May 2010 | 4 cookies in the jar
I kind of love her. This movie clip too. We should host a Rocky Horror-style viewing of this at my home group meeting, in which we all dress in forties clothing and furiously throw shoes. I think it would be cathartic.
Hard as it is to accept Winona as Lois, I have even more trouble with Barry Pepper as Bill W., just because I imprinted on him when he was the BP goon in The Three Burials of Melquiades Estrada (which is a genius small film, a gruelling film, a film we should all watch this weekend, just because, well, because you know why. Because "Show me your papers!" has suddenly become our new state slogan here in Zonie-land). Possibly Ms. Ryder has some qualifying codependent past of which we were unaware. Sandra Bullock or Téa Leoni might have been good casting choices; though perhaps they were, um, busy at the time.
---
Sunday 2 May 2010 | I like a cookie
I think mine is different from Churchill's; it's certainly different from Robert Plant's. For one thing, it has a lot more to do with PMS/PMDD (is this what the whole next decade is going to be like, before menopause? in which case, should I set up a Paypal button so you can all chip in for the gorram hysterectomy?)—
but in any case it's partly relieved by a) swigs of Essential Woman chocolate raspberry swirl (which I all but chug straight from the bottle, à la Lucky Jim), b) Al-Anon meetings, c) doubled-up therapy (twice a week! at the Therapist's suggestion! because she likes me so much, I am sure that's why), d) Klonopin, and e) knowing that I TEACH MY LAST FUCKING RHETORIC CLASS TOMORROW. And not just last one of the semester, but last one ever, if I have anything to say about it. Which I seldom do.
Our favorite Thai place closed, with a paper sign taped to the door saying "We are now no longer able to serve you, our loyal customers." Also an eviction notice. "Time to move," says the Brujo phlegmatically. All my friends prepare to pack up and start over elsewhere. Endings, beginnings, yet tonight I am too depressed for words, thus I send you out with Zep. Is Robert not still, after all this time, teh sex? It's the way he flaunts that lickable little hairless puer potbelly of his (cf. 2:30, also around 3:00). Also his girly blonde tresses. He may have been my model for Jesus, come to think of it, in the nearly finished Cherry-emily. Rizzle, bless her thoughtfulness, shared with me her heavy expensive paper; must print thesis out and take to bookstore for binding by May 7.
all I ask for, all I pray
steady rolling woman gonna come my way
need a woman gonna hold my hand
won't tell me no lies make me a happy man
---
Tuesday 20 April 2010 | 3 cookies in the jar
---
Tuesday 20 April 2010 | 3 cookies in the jar
You are certainly all invitated; and many of you are thanked in writing.
---
Tuesday 20 April 2010 | someone left a cookie
It's two years LATER I discover the Radiohead/In Rainbows/In the Basement series? And, I needed these songs THEN, Thom. I know I'm an out-of-touch dork, but you might have emailed or given us a ring. I mean REALLY.
---
Tuesday 20 April 2010 | I like a cookie
---
Tuesday 6 April 2010 | I like a cookie
I swear this blog is not just going to turn into a selection of youtube clips.
Wait, do I really swear that? No. No I do not. This blog is off playing by itself until the first week of May, and that's that. Who knows WHAT it will get up to in my total mental absence.
---
Wednesday 31 March 2010 | someone left a cookie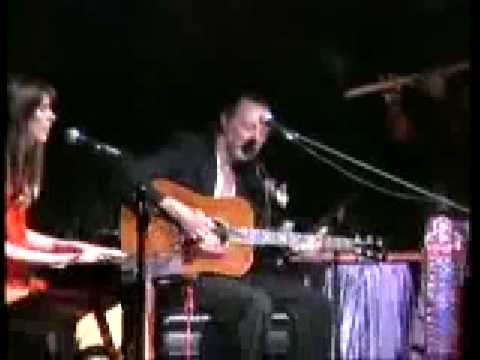 ---